Após um ano de investigação e desenvolvimento da solução, em 2017, Jorge Caiado e Miguel Ribeiro criaram a GlobalSolver, registaram o software GlobalSolver Optimization e iniciaram o processo de patenteamento nacional e internacional do seu método digital de centralização, otimização e negociação de compras entre empresas (B2B).
Hoje, dois anos depois, Jorge Caiado, cofundador, relevou estarem à procura de uma segunda ronda de investimento para expandir os nossos negócios nos mercados internacionais, reforçando a nossa equipa de vendas e de marketing. A par isso, a GlobalSolver conta ainda alargar a rede de parceiros comerciais e revendedores do seu software, em particular, nos mercados internacionais mais maduros como França, Reino Unido e Estados Unidos.
Neste sentido, os próximos passos da empresa passam por fechar negócio com grandes empresas em Portugal nos setores de eletricidade, saúde, retalho, turismo e compras públicas. Para isso, a GlobalServer conta com a colaboração de parceiros comerciais que são integradores SAP, Oracle e Microsoft, entre outros sistemas, já que o seu algoritmo se integra facilmente em qualquer ERP.
Além disso, os fundadores do projeto esperam estabelecer parcerias com empresas de consultoria focadas na implementação de projetos de redução de custos em empresas e organizações governamentais, que possam usar os seus algoritmos proprietários na otimização e negociação de compras e a remuneração ser baseada numa percentagem da poupança gerada para o cliente.
Área de atuação
Mas em que consiste a proposta da Global Server? O seu software de otimização de compras consiste numa plataforma digital de computação na cloud para a centralização, negociação e monitorização do processo de procurement, através de um sistema integrado de importação de dados, processamento, otimização e exportação dos resultados para consultas na web, em dispositivos móveis ou no desktop.
Como explicou Jorge Caiado, o software GlobalSolver permite a um comprador (empresa ou entidade pública) consultar um número extenso de fornecedores para o fornecimento de múltiplos produtos (bens ou serviços), de acordo com as suas necessidades. Os algoritmos proprietários da GlobalSolver calculam a solução otimizada baseada nos preços e quantidades, descontos incrementais (de rappel) por quantidade ou por volume global de negócio, descontos financeiros e outros fatores (qualitativos) de avaliação dos fornecedores de modo a minimizar os custos de aquisição e a complexidade do processo. Os algoritmos são robustos e permitem trabalhar com um volume impressionante de cálculos e fornecer resultados tangíveis, compreensíveis e prontos para serem postos em prática, esclareceu aquele profissional.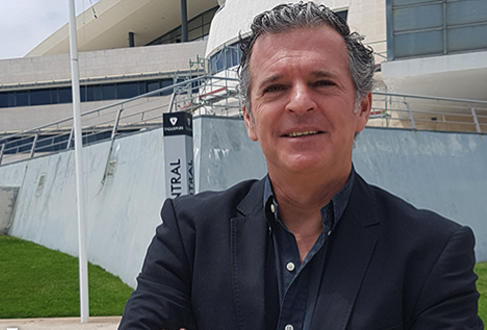 Equipa fundadora
A GlobalSolver resulta de uma parceria entre elementos do mundo empresarial e académico, com competências em gestão, investigação e desenvolvimento de projetos de consultoria, nacionais e internacionais, em instituições públicas e privadas.
O cofundador e partner Jorge Caiado é doutorado em Matemática Aplicada à Economia e à Gestão na área de Séries Temporais, e professor e investigador em Data Analytics e Métodos de Previsão na Lisbon School of Business and Economics (ISEG, Universidade de Lisboa). É ainda autor de publicações científicas internacionais, coordenador e implementador de vários projetos empresariais de modelação de dados, otimização e previsão para bancos centrais e de investimento, bolsas de valores, seguradoras, empresas de transportes, empresas de aviação e empresas de distribuição e retalho. Obteve o primeiro prémio no concurso SICO 2007 promovido pela Spanish IEEE Computational Intelligence Society.
Por sua vez, Miguel Ribeiro, também cofundador e partner tem um MBA em Gestão e Liderança. Foi diretor de marketing digital e coordenador da presença web para a Timberlake Consultants (Londres), consultor informático para a Deloitte, Pioneer e Editorial Presença e consultor sénior na Accenture. Ganhou o segundo lugar do prémio Jaime Filipe instituído pelo Instituto de Segurança Social para integração de cidadãos com deficiência na sociedade usando aplicações informáticas, tendo-lhe sido atribuídas duas patentes nacionais pelo desenvolvimento dessa solução.
Da ideia ao projeto
A GlobalSolver começou a ganhar forma depois de Jorge Caiado ter sido contratado como consultor científico para desenvolver um modelo matemático de otimização de compras para entidade SUCH/Ministério da Saúde.
O cofundador da GlobalSolver (Data Scientist e investigador em métodos de otimização e previsão), apresentou uma solução matemática para o problema que contribuiu para uma poupança de 21 milhões de euros, originando ganhos importantes para o Serviço Nacional de Saúde (SNS), esclareceu o próprio.
Em 2016, desafiou Miguel Ribeiro (consultor informático e web developer) para criar uma plataforma digital de otimização e negociação de compras para apoiar as empresas na decisão sobre a escolha das propostas de compras que melhor satisfizesses os seus interesses, utilizando alguns dos algoritmos matemáticos que estiveram na origem do sucesso do projeto conduzido na SUCH/Ministério da Saúde. Com o esforço de ambos o projeto que dirigem atualmente começou a ganhar forma e, no final de 2017, a celebrou um contrato de promessa de cessão de 20% das suas quotas às empresas Ideias Glaciares e Globescala.
Evolução permanente
Desde a sua criação que a GlobalSolver tem realizado investimentos de I&D de novos produtos, recursos humanos, obtenção de patentes, participação em vários eventos e feiras tecnológicas e missões de prospeção e angariação de parceiros comerciais e novos clientes.
Em junho de 2018, foi selecionada como uma das 200 maiores start-ups europeias tendo sido convidada a apresentar um pitch no Webit Festival em Sofia (Bulgária). Também em 2018 foi premiada com o Seal of Excellence pela Comunidade Europeia no âmbito do Horizon 2020 SME Instrument, pela capacidade de inovação tecnológica na área de procurement. No âmbito do 5th International B2B Software Days, em Viena, também foi considerada uma das oito start-ups internacionais com melhor oportunidade de investimento. Em abril do ano passado, a GlobalSolver concorreu ao Startup Elevate Pitch and Win Competition da London Tech Week e foi selecionada, entre mais de 200 empresas candidatas, como uma das oito finalistas.
A par destas conquistas, a empresa realizou também projetos piloto e provas de conceito dos seus algoritmos de otimização de compras em grandes empresas portuguesas como são os casos, por exemplo, dos CTT, Cateringpor/TAP, Vila Galé Hotéis, Eurest ou Hospital Trofa Saúde. O objetivo foi ajudar estas empresas a otimizar e negociar as compras de múltiplos produtos em grandes quantidades de modo eficiente, rápido e a preços competitivos, tendo em consideração inúmeros fatores como preços, quantidades, descontos comerciais e financeiros e restrições do lado do comprador e lado do fornecedor, explicou Jorge Caiado.
A aplicação dos algoritmos da empresa, através da sua plataforma digital de negociação de compras, contribuiu para poupanças médias entre 10% e 30% sobre o volume de compras de produtos e serviços abrangidos nas respetivas consultas (tenders), especificou aquele profissional.
Objetivo: mercado internacional
Os cinco grandes objetivos da GlobalSolver são penetrar nos mercados internacionais, aumentar as vendas e a rentabilidade, fidelizar clientes, valorizar a empresa e aumentar a performance das suas ferramentas e soluções digitais.
Jorge Caiado explicou que a plataforma de otimização de compras funciona em ambiente de alta segurança na cloud e permite às empresas públicas e privadas, nacionais e estrangeiras, lançar consultas e otimizar as suas compras de forma simples, segura e eficaz, o que permite uma redução efetiva dos custos de aquisição, administrativos e de pessoal.
As médias e grandes empresas com volumes anuais de compras acima dos 2/3 milhões de euros são os potenciais clientes da plataforma. São de vários setores de atividade desde a banca e seguros, ao retalho e distribuição, hotelaria, construção, saúde, governo central, regional e local.
Em Portugal, a GlobalSolver conta com parceiros estratégicos como a BearingPoint, a Abaco Consulting, a Infosistema e a Uniksystem que, para além da sua forte presença no mercado nacional, também poderão ajudar a empresa a penetrar no mercado internacional por força da sua rede de parceiros e clientes internacionais.
A internacionalização é aliás uma meta a concretizar já que a GlobalSolver pretende penetrar em mercados externos como Espanha, França, Suíça, Reino Unido, Brasil, Estados Unidos, entre outros, com o objetivo de crescimento da empresa, explorando oportunidades de negócio no exterior, explicou o seu cofundador.
A empresa quer exportar os seus produtos/serviços tecnológicos através de distribuidores no estrangeiro e através da venda direta para os clientes finais no país de destino. As formas contratuais das operações internacionais a realizar serão contratos de licenciamento (SaaS) e suporte técnico e manutenção e contratos de remuneração indexados às poupanças geradas através do seu algoritmo de otimização de compras.